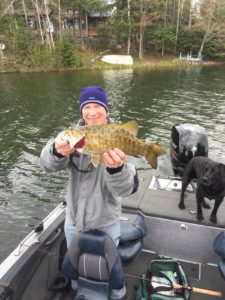 I started out in the insurance industry in 1988 right out of UW Whitewater selling insurance for a captive insurance agency. I sold insurance for that agency for three years and met my future wife there. I then joined an employee benefit firm selling primarily Section 125 plans to companies. I did this for 5 years. I have been in the industry ever since other than a 4-year stint in Cincinnati outside of the insurance industry during the 1990's. My wife and I wanted to get back to our home state of Wisconsin so I joined my Dad in 1998 in the insurance brokerage business. I started up my own brokerage firm Bachmann Financial Marketing, LLC utilizing the contracts my Dad had. I made many cold calls initially to get up and running. I still work with many of the brokers I called on back in the late 90's. Since that time we continued to add more quality carriers for you to offer to your clients.
I have been married to my wife and friend Kristine since 1993. We spend a lot of time at our cabin in Northern Wisconsin with our two black labs Gracie & Skyler. We often work remotely from Northern Wisconsin especially during the summer month. Summer is short in Wisconsin as most of you know. I enjoy fishing, skiing, golf, and pheasant hunting with Gracie & Skyler. As you can see from the picture to the right Gracie is a real fishing companion. I often say in addition to fighting the fish I also have to fight against Gracie. I think she wants the fish more than I do. If you are ever in the Sayner, WI area in summer please stop by to see us.
We appreciate your business!
Stu Bachmann
Email: stu@bachmannbrokerage.com
Phone: 262-490-4483
Mailing Address:
Bachmann Financial Marketing, LLC.
P.O. Box 259
Sayner, WI 54560